Our Menus
Breakfast

Our Breakfast Menu is available everyday, and includes Greek Yoghurt and Granola, Porridge with Banana and Honey, Toast and Preserves and warm Ham and Cheese Croissant.
Lunch

Our weekday lunch menu varies each day, but typically will include a soup, savoury tart and a main salad. An example menu is Broccoli & Stilton soup with sourdough bread, Leek and Goat's Cheese Tart, Chorizo five bean salad,  homemade Mac & Cheese or Panuozzo melts.
Freshly made sandwiches in a range of breads from Bread Bread Bakery are available.
All menu items are available to take away.
Food for Kids

We offer a range of pasta and sauces including Pomodora and Bolognese sauces, Pizzas (made by us) and sandwiches.
Through the Day

Available at all times are a range of fresh cakes that typically include Chocolate, Carrot and Lemon Drizzle Cakes, Banana Bread, Gooey Chocolate Chip and Fruit Cookies, beautiful Cup-cakes and delightful Gingerbread men.
We have presentation boxes if you are taking cup-cakes as a gift.
Pastries

First thing in the morning we turn the oven on and bake a range of pastries including croissants, pain au chocolat, pain creme or pain au raisin. Eat them in or take them away - they are delicious.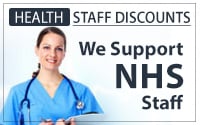 Opening hours
Monday - Friday 8.30am - 5.30pm Sat 10am - 2pm